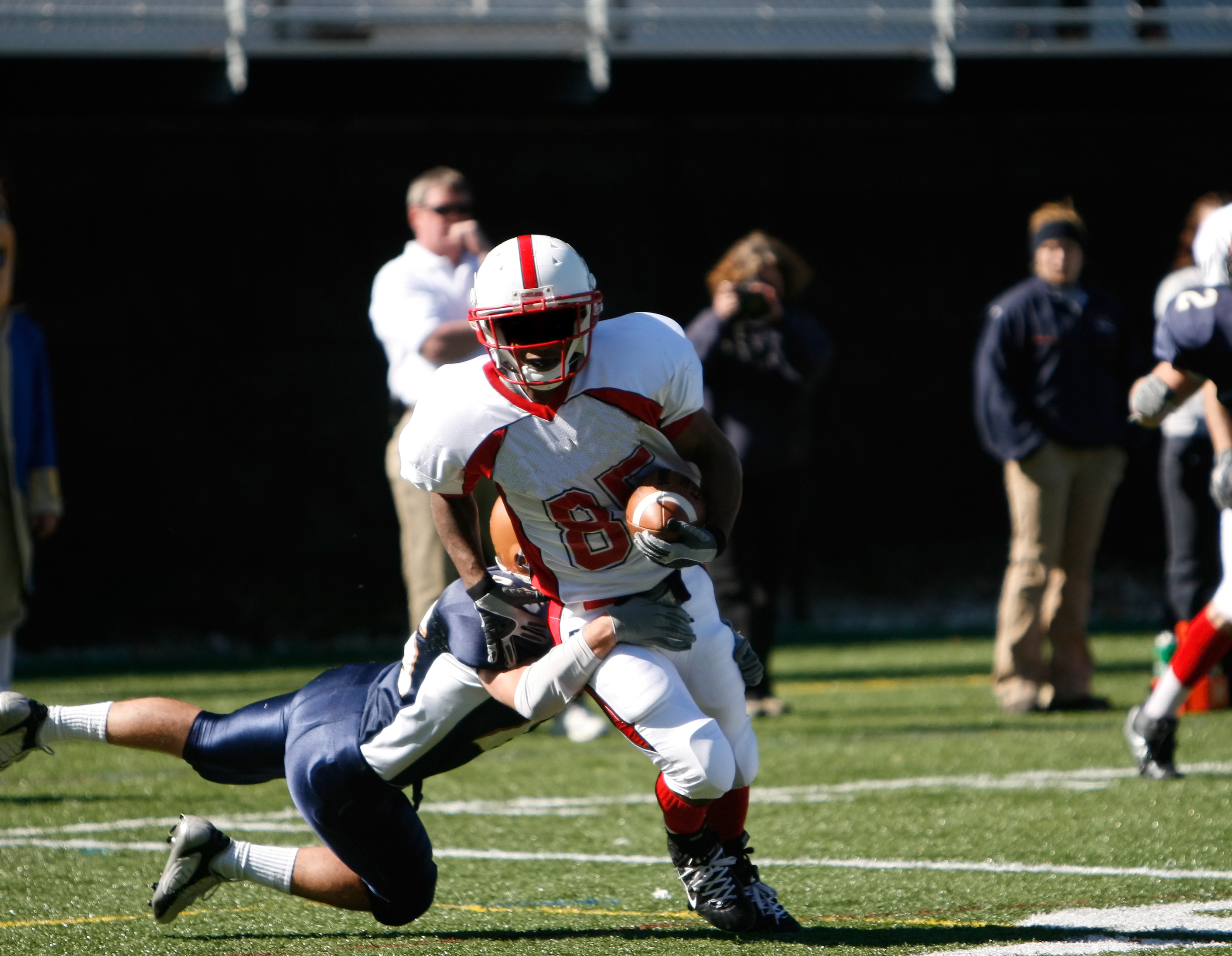 In just Week Two of the NFL season, three top quarterbacks are out of commission with injuries – one of these quarterbacks for the entire season. So, we thought this was a good time to recap the Top 10 Most Common Sports Injuries, and how Premier Pain Institute (PPI) can help manage those. After all, we work with a number of professional athletes, including 2020 Pro Football Hall of Fame nominee Larry Centers!
The Top 10 Most Common Sports Injuries are:
#10 – Hip Flexor Strain
#9 – ACL Tear or Strain
#8 – Concussion
#7 – Groin Pull
#6 – Shin Splints
#5 – Sciatica*
#4 – Hamstring Strain
#3 – Tennis or Golf Elbow*
#2 – Shoulder Injury*
#1 – Patellofemoral Syndrome
Fortunately, a lot of these injuries can be healed with rest, ice and over-the-counter anti-inflammatory medications, with varying results in reasonable recovery times. However, in many cases, patients experience incomplete recovery after extended healing times. In fact, with four out of the top five most common sports injuries, more extensive treatment is often possible.
"At Premier Pain Institute, our minimally invasive pain treatment procedures often prove the difference between 'being sidelined' and being able to play," says Dr. Sham Vengurlekar, founder and leading physician of Premier Pain Institute. "Additionally, most of these procedures can be performed in our ultramodern facility in the morning or afternoon, with no downtime, rapid recovery and return to function."
In fact, any of the aforementioned sports injuries that are noted with an asterisk, are treated in our practice on a weekly basis. By clicking on the appropriate link, you can both read more about potential treatments, and watch videos that clearly outline our procedures.